Welcome to our website
Founded in 1968, Margate Civic Society is a registered charity (no.257884). It is affiliated to both the Kent Federation of Amenity Societies and the Kent History Federation and is a founder member of Civic Voice.

We hope that you will enjoy browsing these pages and that they will help you to take pleasure in the history and character of Margate and its surrounding villages. We hope also to provide a service to members of the Society in publishing news and photographs that will be of interest.

The Society produces a Newsletter four times a year, and has a winter lecture programme which covers a wide range of interests. Details are given on the "Calendar" page. The last meeting of each season includes presentation of the coveted Town Pride awards, and details of the 2017 nominees can be found on the "Town Pride" page. Town Pride contenders are nominated by members of the Society.

If you would like to join Margate Civic Society, details of fees and a link to an application form are shown in the "About us" page. We currently have almost 300 members and always like to welcome more. The winter lectures are invariably of a high quality as is the Newsletter, and membership of the Society really is extremely good value. The Society takes an active role in reviewing and, where appropriate, responding to planning applications and has a good working relationship with Thanet District Council in helping to improve the character and appearance of the area.

OUR MEETINGS

Our next mee
ting will be held on Thursday 1st February, at our usual time of 7.30pm and in our usual venue, the Walpole Bay Hotel. Our guest speaker is paying his fourth visit to us, the ever-popular Steve Alexander talking about his father, Christopher Alexander. This time, Steve is going to tell us about and show us Christopher's paintings on a Mediterranean theme. For examples of the work of this marvellous local artist, please click here for the "Christopher Alexander" page.
TOWN PRIDE 2017

Winners of the 2017 Town Pride Awards were announced at our meeting on 11th May. Details are on the "Town Pride" page on this website.


MARGATE COASTAL PARK

Guest speaker at our April meeting was Sam Causer, local architect and lecturer, who gave a most interesting talk about "A House in a Garden in a Park: Margate Coastal Park mediating between the civilised and the wild, 1860s-2017". Sam has two websites which are well worth exploring: Studio Sam Causer and Margate Coastal Park, each of which can be reached by clicking on the site name. Do have a look at the Historic Maps under the "Research" section on the Margate Coastal Park site - a huge amount of very valuable research and extremely interesting to view.


WAR MEMORIALS

We'd like to remind everyone of James Brazier's extensive work in detailing the names of those lost in conflicts and who are remembered on the Margate, Westgate-on-Sea and Birchington War Memorials. James's work can be viewed by clicking here.


CHRISTOPHER ALEXANDER

We have been very fortunate to have had three talks by Dr Steven Alexander about his father Christopher Alexander ARE ARCA. Christopher was a Margate man who was a most talented artist. We are very pleased to be able to supply copies of Steven's beautifully written and illustrated book about his father. For full details and samples of Christopher's work, please visit the "Christopher Alexander" page.

OUR 50th ANNIVERSARY

The first meeting of Margate Civic Society was held on 26th November 1968 so we will be celebrating our golden anniversary year in 2018. We have lots of ideas of how to mark the occasion, including inviting reminiscences from members and a 60s theme evening for our December 2018 meeting. We welcome ideas on how we can further mark this important year for us; please email them to us by clicking here.



The President, Chair and committee of Margate Civic Society wish all our readers a very Happy Christmas and a peaceful New Year.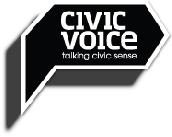 Please email any comments about this website or suggestions for its improvement to the Webmaster

Copyright © 2007-2017 Margate Civic Society
All rights reserved

Last updated 18th December 2017